Garlic
Garlic Paste, Fried Garlic, Concentrate and Extract
Garlic - spicy, intense and very healthy: Lovers of the intensely fragrant leek plant will find their money's worth with products such as our garlic paste and fried garlic. In addition, our product range has even more to offer, namely numerous concentrates and extracts.
Made of fresh garlic of high quality, to capture full intensity of the aroma and quality of natural ingredients.
We only produce after order = 100% freshness
Both conventional and organic quality available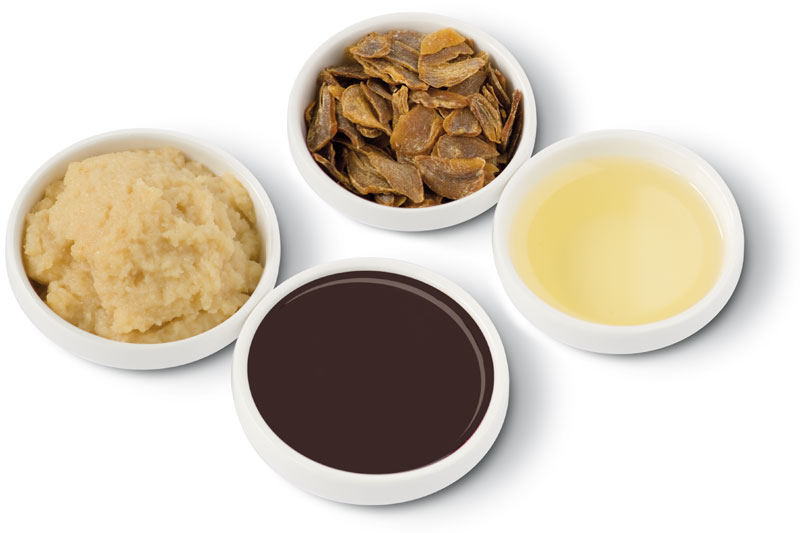 On principle, we use no chemical preservation. In Addition, we do not heat our products for preservation purposes.
Packaging standards are alterable according to customer specification and packaging in customer's own conatainers and marking with customer's own labels (private labelling) is also possible.
Application: ready-meals, meat products, fish, susages, fresh cheese, soya/tofu products, bread specialities and pastries, sauces, mayonnaise/dressings
Made from hand sorted fresh garlic of selected premium quality with salt and/or natural acidity regulators depending upon shelf life requirements. Or, if you wish, we can freeze the garlic paste without any preservatives. The consistency of the product can range from puree to coarser product depending upon your needs.

We choose only the finest dried garlic and carefully fry it in high-quality vegetable oil. We work in small batches to reduce the fat content and attain longer product durability. We are also able to offer a wide selection of frying and granular size requirements to suit all our customer needs.




Garlic concentrate is produced from freshly pressed juices. The water is then removed from the juice using vacuum reduction at low temperatures (60 – 75 °Brix). The aroma of the juice is then re-introduced by an add back process to intensify the fresh taste of the juice. Meanwhile for the garlic extract is salt added for preserving.